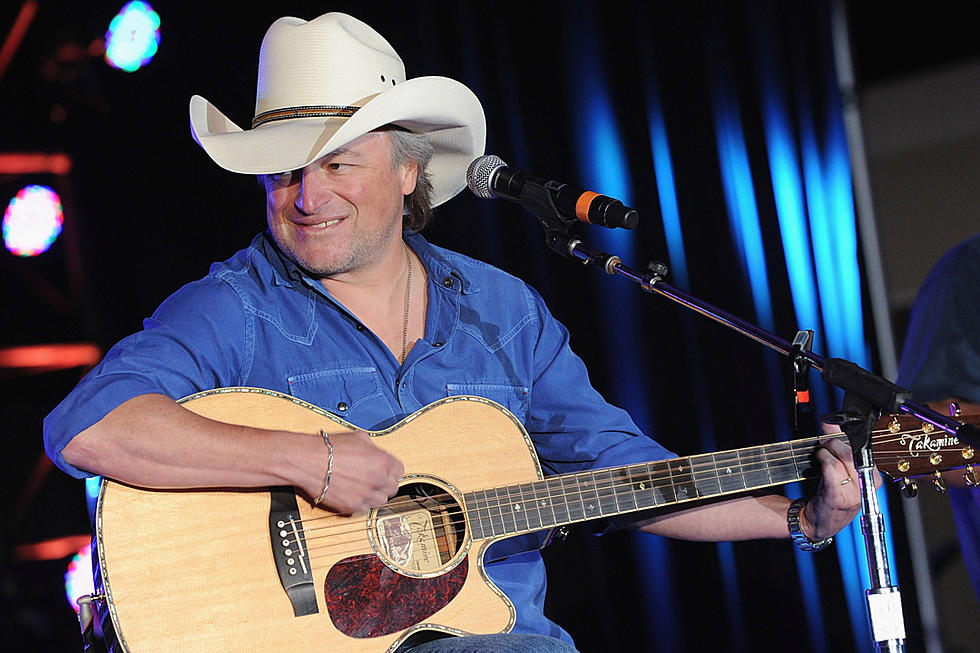 Mark Chesnutt Reveals What Made George Jones Mad at Him
Rick Diamond, Getty Images
Mark Chesnutt is one of country music's most staunch traditionalists, but he looks back with regret on one career misstep that was so out of character, it actually made George Jones angry at him.
The veteran country singer scored a string of Top 10 hits at country radio beginning in 1990 with the success of his major label debut album, Too Cold at Home, and he proudly stuck to his guns as a traditional country singer as the genre became more and more watered down though the decade. But in 1998, under pressure from his record company at the time, he says he finally folded and recorded a cover version of "I Don't Want to Miss a Thing," which had been a huge pop hit for Aerosmith after they recorded it for the soundtrack to Armageddon.
"Which is the last damn thing I wanted to do," he tells Taste of Country with a laugh. "I did it because I knew if I didn't do it, they were gonna push me back on the back burner and I was gonna lose my shot. Then I wouldn't be on radio anymore. I knew that was gonna happen, so I said, 'Okay, I'll do it, just this once.'"
The song became a hit for Chesnutt at country radio, but he says his core audience weren't the only ones who weren't impressed.
"George Jones got mad at me for doing that," he reveals. "I don't blame him. I don't blame him at all. Here's this guy singing 'Bubba Shot the Jukebox,' 'Too Cold at Home' ... I'm doing all these country songs, and then all of a sudden, here I am singing with a big-ass orchestra behind me, doing an Aerosmith cover."
Not one that represented their musical high point, either.
"They didn't write it, and it's not their type of song. That's not even Aerosmith playing on the track."
Although the song was a hit, landing at No. 1 on Billboard's Hot Country Singles chart on Feb. 20, 1999, Chesnutt still looks back on it as a key career mistake.
"As luck would have it, it ended up going to No. 1 hit for four damn weeks!" he says, bursting out laughing. But he maintains, "It didn't sell anything. So I asked to leave the label, 'cause when it was time to go back in the studio, there was another pop hit they wanted me to cover. I said no, absolutely not. That made everyone at the label mad at me, and I got the reputation in town of being hard to work with. And once you get that label, then you're pretty much done."
Even so, Chesnutt says he wouldn't change his decision to leave. He's gone on to a long string of releases via smaller labels and continues to maintain a very active touring schedule every year. He certainly didn't compromise his traditional country sound for his latest album, the appropriately-titled Tradition Lives.
"I stuck to my guns, and I'm glad I did," he reflects. "Because all of those people that tried to get me to do that, they're not even in the business anymore. I'm still here, after 26 years working. Here I am after all these years, coming out with a new CD and guess what? It's country music that I'm coming out with."
Check Out the Top 100 Country Albums of All Time
More From Kalamazoo's Country