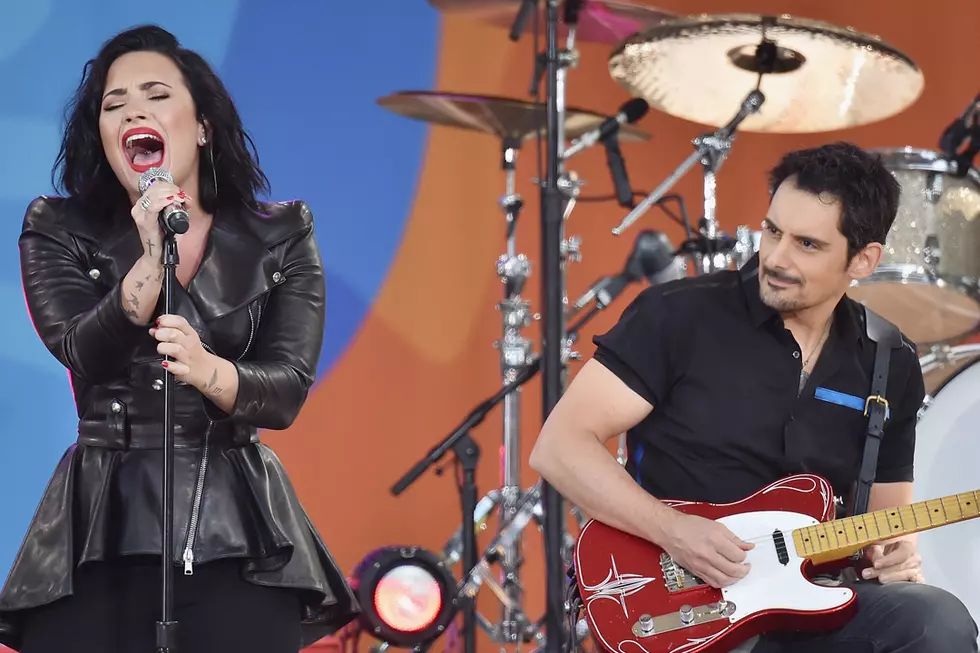 Brad Paisley Praying for Demi Lovato After Reported Heroin Overdose
Mike Coppola, Getty Images
Brad Paisley offered quick support and kindness to Demi Lovato after she was hospitalized for a reported heroin overdosed on Tuesday (July 24) in California.
The two singers collaborated on "Without a Fight," a song from Paisley's most-recent Love and War album. On Twitter he calls Lovato one of the "kindest, most talented people I've ever met."
"Praying for her right now, addiction is a terrifying disease," he adds. "There is no one more honest or brave than this woman."
See Brad Paisley + More Tweets About Demi Lovato
TMZ broke the news about Lovato's overdose, reporting that she was rushed to a Los Angeles hospital after being treated with Narcan at her home. The singer has battled substance abuse for many years. The publication reports she'd gone through treatment and been sober for six years, but also states she'd fallen off the wagon recently, which she addresses in a new song called "Sober."
People updated the story by reporting Lovato is in stable condition at the hospital. Their source also disputes that the overdose was related to heroin.
Dan + Shay, Maren Morris and Jason Isbell are two more artists who tweeted after learning of Lovato's overdose.
Paisley and Lovato performed publicly together at the iHeartRadio Awards in April 2016 and a few months later on GMA. This story will be updated as more details become available.
These Country Stars Have Suffered Some Unbelievable Tragedies!
More From Kalamazoo's Country