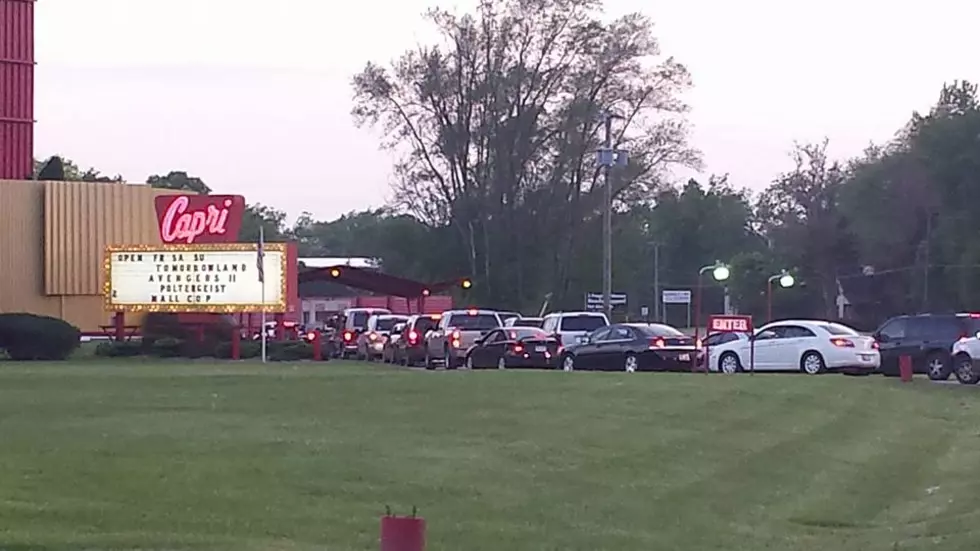 Capri Drive-In Theater in Coldwater in the Running for Best in the U.S.
Bobby Guy/TSM
USA Today is conducting a poll of the best drive-in theaters in the country and a possible winner is in Southwest Michigan.
Since 1964, fans of films and cars with fins have had a place to park and watch moving pictures: the Capri Drive-In in Coldwater, Michigan.
In 2016, the number of drive-ins nationwide is only a fraction of what it was back then but the experience is timeless.
You can help the Capri get voted as USA Today's Top 10 Reader's Choice Best Drive-In Movie Theater by voting here.
Thank you, don't forget to turn off your headlights and enjoy the film!
Bonus Photo Gallery: The Capri in Pictures