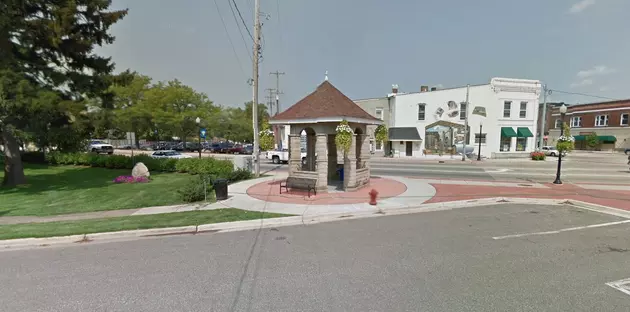 5 Things Everyone Knows From Plainwell, Michigan
Google Maps
Here are the 5 Things Everyone Knows From Plainwell according to the great people of facebook.
#5. Rhino's Hometown Pub
Crystal Beach quickly mentioned Rhino's Hometown Pub as one of her favorite spots on Facebook.  On Tripadvisor.com Therese W had this to say in her 5-star review,
My husband and I go to this bar because it's our home town bar. It's not real big but the staff is amazing ad the girls are always going above and beyond. The drinks are the best and the nachos are amazing along with the rhino chips home made and worth the stop. Great for sitting and watching football games. They also have music, it's just a great hometown bar.
---
#4. Four Roses Cafe
Tami Frederick told us on Facebook that Four Roses has the best desserts ever!
---
#3. Old Mill Brew Pub
Karen Vendeville Bomar tells us that one of her favorite Plainwell spots is Old Mill Brew Pub.  JP had this to say in his 5-star review on Yelp,
Stopped by for a bite while driving from Grand Rapids to Kalamazoo. It was sept so the fall beers were out. I absolutely loved the pumpkin ale! Order the fried pickles as an app and they were great. I had the diablo cheesesteak as an entree and enjoyed it as it had the right amount of spice. My colleague said the Reuben was phenomenal.

Overall great restaurant and convenient to the interstate.
---
#2. M-89 Cinema
MANY of you mentioned the low costs and family atmosphere of M-89 Cinema!
---
#1. Icecream - Plainwell Ice Cream Co. and Dean's Ice Cream
The most mentions by far was "Ice Cream."  Some of you told us Plainwell Ice Cream Co was your jam.  Others talked about their love for Dean's Ice Cream.
---
Did we miss your favorite thing about Plainwell, MI?  Let us know on Facebook or Twitter.
---
BONUS VIDEO: Meteor Re-Entry - Explosion In the Sky Over Kalamazoo
More From Kalamazoo's Country