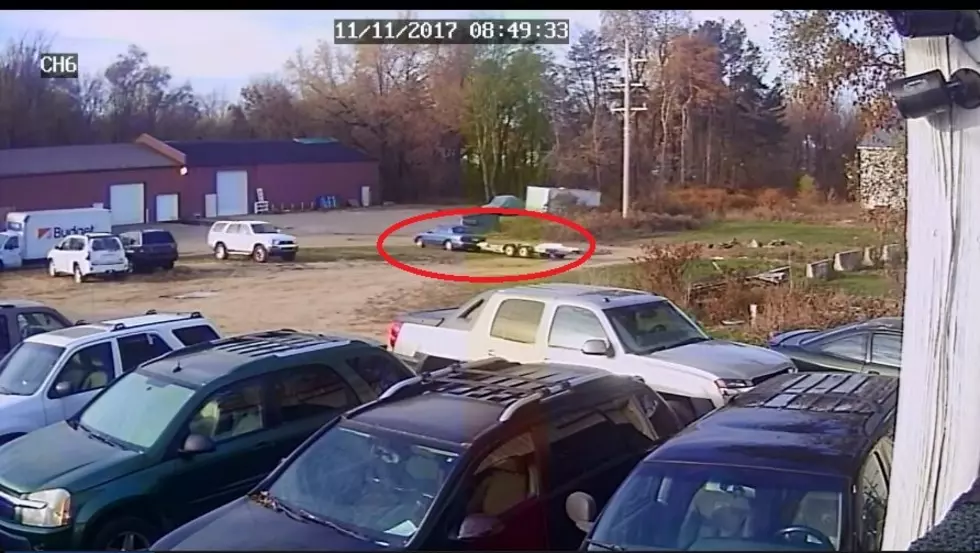 Trailer Theft In Kalamazoo
Photo: Kalamazoo Public Safety
Thieves made-off with a 12-foot flatbed car hauler from Ed's Basic Car Rental in Kalamazoo, Saturday morning. Surveillance video shows the suspect vehicle towing the trailer from the lot at 8:49 AM.
The suspects car is a mid-90's blue Buick LeSabre. It was occupied by two white males and one white female. It was seen traveling westbound on Miller Road, west of Sprinkle. The trailer is a double axle and is aluminum grey with an Oklahoma plate, registration #2525L0
Anyone with further information on this investigation is asked to contact Kalamazoo Public Safety at 337-8994, Silent Observer at 343-2100, or report online at www.kalamazoosilentobserver.com.
More From Kalamazoo's Country