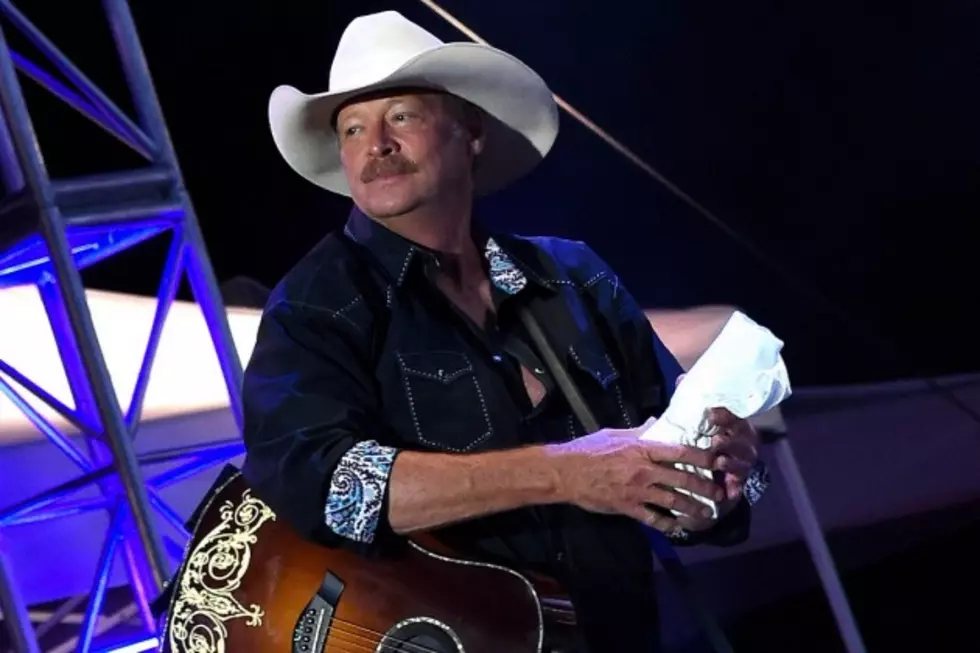 Top 5 Alan Jackson Music Videos
Rick Diamond, Getty Images
Grand Old Opry member and Grammy Awards winner Alan Jackson has been a mainstay in country music for more than 30 years. From hit songs such as "I'd Love You All Over Again," "I Don't Even Know Your Name" and "Country Boy" to his numerous studio albums and continued touring, the singer knows country music. And he know how to do it well.
While some artists excel at touring, and others are great at penning lyrics or acting in music videos, Jackson doesn't really have a weak point. His very first CMA Awards win was for his "Midnight in Montgomery" music video, and time after time, Jackson's revealed clips that are tender, fun and everything in between. The following, however, are our five favorites:
5

"Chattahoochee" was released as the third single from Jackson's album A Lot About Livin' (And a Little 'Bout Love). Not only did it nab CMA Awards for Single of the Year and Song of the Year, it had a pretty darn entertaining music video to boot. If you've ever wanted to see Jackson getting a little wet and wild in the water, be sure to watch this video. It's the epitome of a hot summer in a small town.

4

Jackson's music video for "Remember When" is an ode to his life with his wife Denise. The clip was directed by Trey Fanjoy and released in January of 2004. As the lyrics reflect over the Jacksons' family and memories made, photographs, video clips and more provide the accompanying visuals, and Jackson's wife even makes a surprise appearance. "Remember When" has over 37 million view on YouTube -- and for good reason.

3

"Midnight in Montgomery" garnered Jackson a CMA Award Video of the Year -- his first-ever CMA. The music video, shot in black and white, follows Jackson to a graveyard where he encounters Hank Williams' ghost. The clip, full of fog and graves, feels ominous and a bit chilling -- the perfect visual to accompany "Midnight in Montgomery."

2

"Drive (For Daddy Gene)" is dedicated to Jackson's father Eugene, who passed away in 2000. The music video, directed by Steven Goldmann and animated by the Illusion Factory, is reminiscent of a watercolor painting, and it's gorgeous and incredibly creative. Jackson's daughters are featured in this video, and it looks like, in addition to winning Music Video of the Year at the CMA Awards, he may have won Dad of the Year, too.

1

"It's Five O'Clock Somewhere"

Country fans got a kick out of Jackson's "It's Five O'Clock Somewhere" music video, which (like the song itself) features Jimmy Buffett. It's silly and lighthearted, and it also gives viewers a look at Jackson's personal boat, the "Hullbilly." A tiki hut, bikini-clad girls, dancing, lots of drinks and a whole lot of fun bring this upbeat song to life. We'll drink to that!
More From Kalamazoo's Country