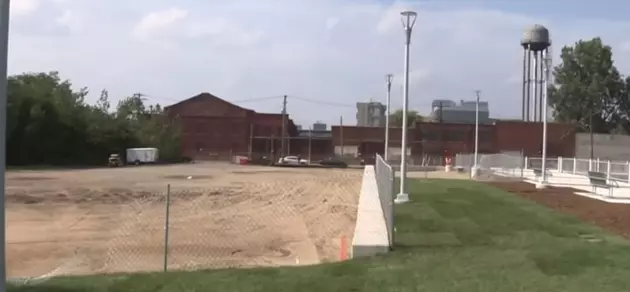 Sand in the City: Urban Beach Coming to Downtown Detroit
Click on Detroit- Local 4- WDIV via YouTube
Detroit's rebuilding continues with sand castles as ground is broken for Atwater Beach opening in 2019.
Michigan has more coastline than any other state except Alaska and an unlikely location is going to get a new beach: downtown Detroit. A former industrial site on the Detroit River will become an urban beach with sand, shade, food trucks and a floating barge for family fun.
Click on Detroit was at the groundbreaking for Atwater Beach this $6 million "one-of-a-kind urban "beachfront" park with a sandy beach, a playscape, a grassy area with trees and a shed structure for programs and events" set to open in 2019. Atwater Beach completes another step in the effort to extend the Detroit RiverWalk from the Ambassador Bridge to Belle Isle Bridge.
So, next season when you make a trip to downtown Detroit to see the Tigers play at Comerica Park, hit the casinos, restaurants and theaters or take in a Lions pre-season game, take along your shovel and sunscreen and spend a bay at the beach in the city.
Bonus Video: No, the Mackinac Bridge Is Not the Largest Bridge in Michigan
More From Kalamazoo's Country