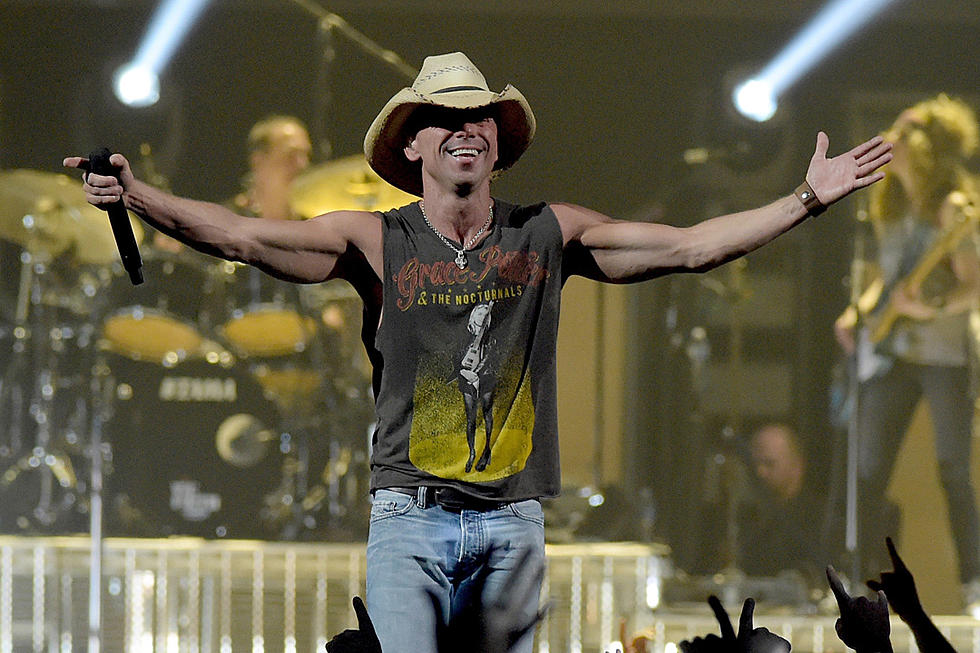 Kenny Chesney Debuts at No. 1 With 'Songs for the Saints'
Rick Diamond, Getty Images
Kenny Chesney's newest album is a labor of love, and fans are returning that love back to him. Chesney's seventeenth studio album, Songs for the Saints, debuted at No. 1 on Billboard's Country Albums chart, and came in at No. 2 on the mainstream Billboard 200 chart behind Drake's Scorpion. It was also the No. 1 sales debut for an album that week.
The new music was inspired by Chesney's beloved second home, the Virgin Islands. Chesney has spent most of the last year devoting his time, money and resources to the islands after Hurricane Irma devastated the area. Chesney knew he wanted to do "something that would let those people know they weren't gonna be forgotten when the news cycle moved on," he says in a press release. "I had no idea it would be an album, but the songs were something they could sing. And now here we are."
Songs for the Saints debuted with sales in excess of 64,600 copies, according to Nielsen data. Including streaming and other consumption, that totaled more than 77,300 albums in its first week. The first single from the project, "Get Along," recently gave Chesney his 30th No. 1 hit on Billboard's Hot Country Airplay chart, breaking the previous record.
Country Music's Best Songs About Summer
The success is especially gratifying to Chesney because he is donating the proceeds of the album to his Love for Love City charity organization, which he founded in 2017 specifically to address his ongoing hurricane relief efforts.
"This album means the world to me, because of what it's about and what it means to the people of the Virgin Islands," Chesney says. "A lot of who I am is because of the time I've spent down there, and how it's shaped the man I've become. It's how I see the world, and how my music has evolved. So the fact No Shoes Nation has supported this record — a record where all the proceeds go to island recovery — does my heart good."
"There's a lot of life, and a lot of truth in these songs," he reflects. "The more you listen, the more you'll find. And I hope these songs, which really celebrate the spirit of the people, will keep inspiring us all no matter what we're facing, and give back for years to come."
Hottest Country Tours of Summer 2018:
More From Kalamazoo's Country