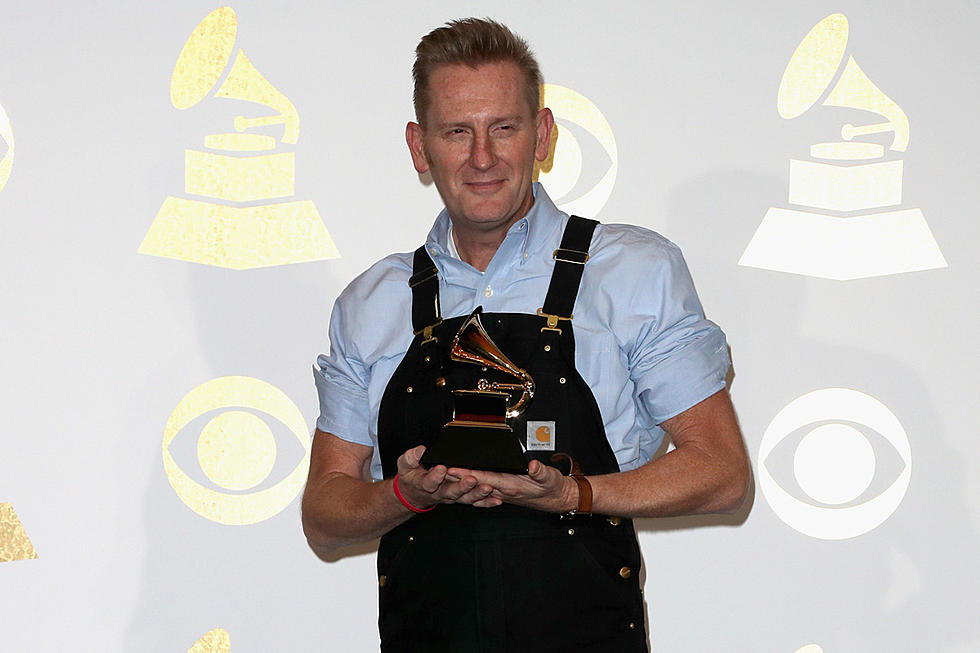 One Year Later, Joey + Rory Win Their Grammy
Frederick M. Brown, Getty Images
Rory Feek's acceptance speech at the 2017 Grammy Awards was emotional, to say the least. Joey + Rory's win in the Roots Gospel Album category comes nearly one year after his wife's death after a long and highly publicized battle with cancer.
Joey Martin Feek was sick during the recording of Hymns, and on stage a composed Rory Feek recalled her singing her parts in hotel rooms between rounds of chemotherapy and radiation. She would eventually give up treatment and died of the disease on March 4, 2016.
"My wife's dream was to make a hymns album, and she didn't have a chance to do it until she was diagnosed with Stage IV cancer," Rory Feek said to begin his speech. His father-in-law stood behind him, overcome with emotion. Feek recalled watching the Grammys one year ago. Joey + Rory were nominated in the Best Country Duo / Group Performance category at the time but would not end up winning. He says she told him then that if the gospel album was nominated he'd have to go.
"And she said ... 'If we win I'll know before you will,'" Feek recalled. The crowd in attendance at the 2017 Grammy Premiere ceremony chuckled.
This award, like most Grammy awards, was given out pre-show. Joey + Rory cut the album after a long career in country music. While they never achieved great levels of mainstream success their fans were as loyal as any artist's. Joey Martin Feek was 40 years old when she died, and she left behind a two-year-old girl named Indiana for Rory to take care of. Rory Feek releases his This Life I Live book this month, it's an autobiography that takes its name from his revealing blog.
Earlier during the 2017 Grammy Awards Premiere Ceremony Hillary Scott of Lady Antebellum picked up two Grammy Awards for her Love Remains album and the song "Thy Will." Both came in the Contemporary Christian categories.
See More Photos From the Grammy Red Carpet
More From Kalamazoo's Country