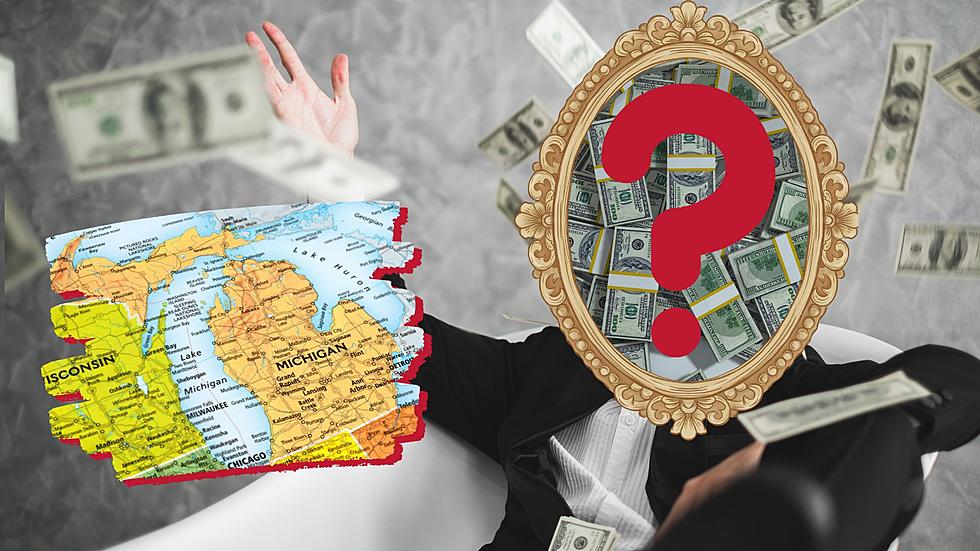 Can You Guess Who The Six Richest People in Michigan Are?
Canva
It's nice to think big, and dream champagne dreams from time to time. We watch TV shows about celebrities, and gawk at their opulent abodes, and the way they live in excess, only DREAMING that one day we might hit the lottery, and live even a quarter as luxurious as they do.
But the reality of it is, there are people in Michigan who DO live the good life. And we aren't even talking about celebrities, either.

According to the Forbes 2023 list of World Billionaires and more wealthy people, Michigan has Six (technically eight) billionaires currently residing within our borders.
Of course, there are MANY millionaires and celebrities who make their homes up on Torch Lake, and in the Detroit area. But when you're talking about the richest people in state, let alone the WORLD, than that "M" becomes a "B," and you start talking about some MAJOR companies behind them.
Do you think you can guess all of Michigan's Billionaires in the list below?
Michigan's Richest Billionaires
10 Richest Cities In Michigan