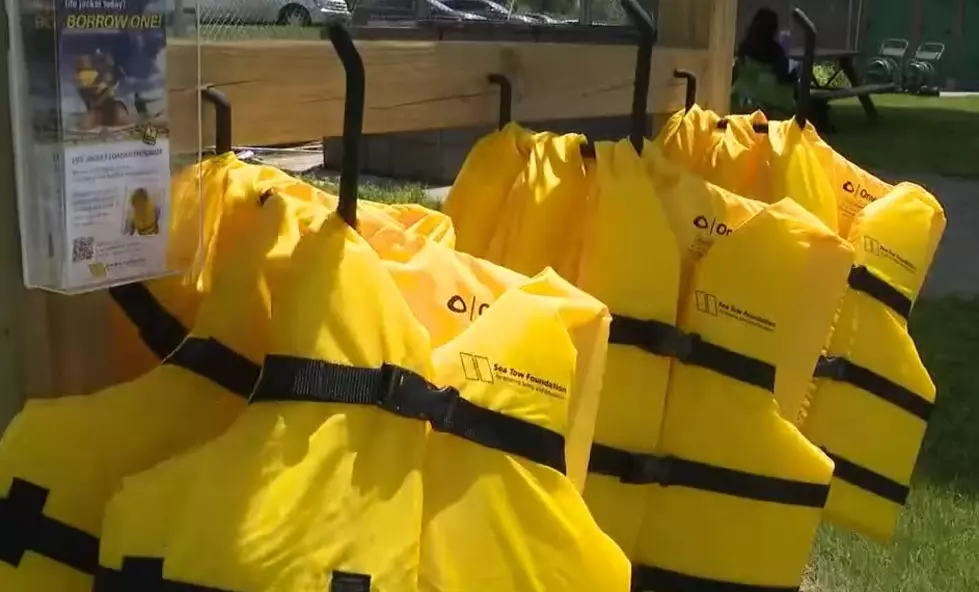 More Loaner Life Jackets Will Be Available This Summer in South Haven, MI
13 On Your Side via YouTube
Authorities in the South Haven area are doing everything they can to keep swimmers safe and avoid a repeat of last year's tragic drownings.
Last summer by mid-July we were on pace for a record number of drownings with numbers not seen since 2020 when the Great Lakes claimed the lives of 53 victims. So what can we expect at West Michigan beaches this year?

In South Haven specifically, a weather buoy was placed just off-shore to help monitor water temperature, wave height, wind speed, and air temperature in an effort to help beachgoers and swimmers informed of dangerous water conditions. The public can access real-time conditions from the weather buoy here.
But what else are leaders doing to keep beach-goers safe?
Swimmers' Safety
Last year the Rotary Club of South Haven, in conjunction with the Bronson Safe Kids program, installed new life jacket loaner stations on South Haven's north and south beaches.
WWMT reports this year Bronson-South Hospital has donated 13 life jacket stands meaning all 7 of South Haven's city beaches will have loaner life jackets on site this season.
Of last year's installation South Haven Area Emergency Services said,
Each station is equipped with approximately 20 life jackets, ranging in size from infant to adult extra large. The intent is for the jackets to be used by beach-goers and then returned for the next user.
I've seen similar stations installed at waterparks and I think it's a fantastic idea. Hopefully it's just what we need to prevent any future swimmers from succumbing to the dangerous conditions of the Great Lakes. It should go without saying, but make sure you check the conditions at the lake before you go swimming!
News Channel 3 reports the beach flag warning system was installed in South Haven earlier this week. You can also receive text message alerts for flag status updates by texting BEACHES to 888777.
Street Art of Downtown South Haven
Public sculpture is growing in downtown South Haven.
LOOK: Lake Michigan Beach Named One of the Best 'Secret' Beaches in U.S.
Northern Michigan's South Manitou Island has been named among the best 20 "secret" beaches in the U.S. by
Southern Living Magazine
.
According to the
National Park Service
, "The island consists of a ridge of tilted layers of limestone, buried under a blanket of glacial debris. It features unique sand dune formations, 10 miles of beaches, and a grove of old growth white cedars that date back over 500 years."