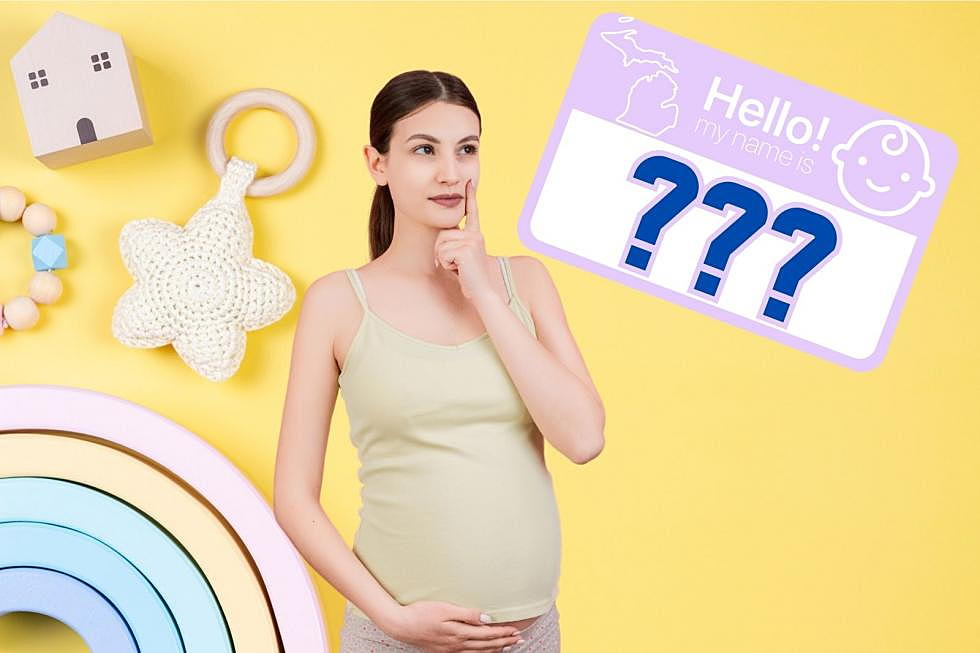 Illegal Names You Can't Name Your Baby in Michigan
Who knows where your life will be in nine months, right? There could be a smaller version of you and your significant other coming into the world to fill your life with love and laughter. If that's the case, you know you'll want to pick out the perfect name for your little one.
As a father of three, I know it can be a monumental task. You may have names picked out from a young age, but trust me, sometimes your mind changes once you know your little one is going to be a part of your life. I took inspiration from movies, television, mythology, sports and family history when their mother and I were picking out names. You may do the same.

Maybe instead you'll go the trendy route. Some folks may give you a hard time, but there really isn't anything wrong with contorting the spelling of an already popular name or replacing "i" or "e" with a "y".
As long as you, your family and your child will love and respect the name, who cares what anyone else thinks, right? Our names are our identity and in a way help shape who we are and who we become.
As someone with a relatively bland, everyday name, it always perks me up when I hear an interesting or unique name. So roll with it, and pick out something special for your child.

But what you probably shouldn't do is name your kid one of these listed below. Well, that's because, truthfully, you can't. The state of Michigan (and most of the rest of the country) won't let you. And your child would presumably be fairly upset if you did in any case.
Go ahead and cross these names of the list of potential names for your little one, because they are considered illegal and won't be accepted on a birth certificate.
Illegal Names You Can't Name Your Baby in Michigan
According to Michigan state law and
We Have Kids
, you can't name your child any of the names listed below in the Mitten State.
The Best Michigan Cities for First-Time Home Buyers
Where should first-time home buyers in Michigan shop first? According to WalletHub, these nine Michigan cities are worth a look.
More From Kalamazoo's Country