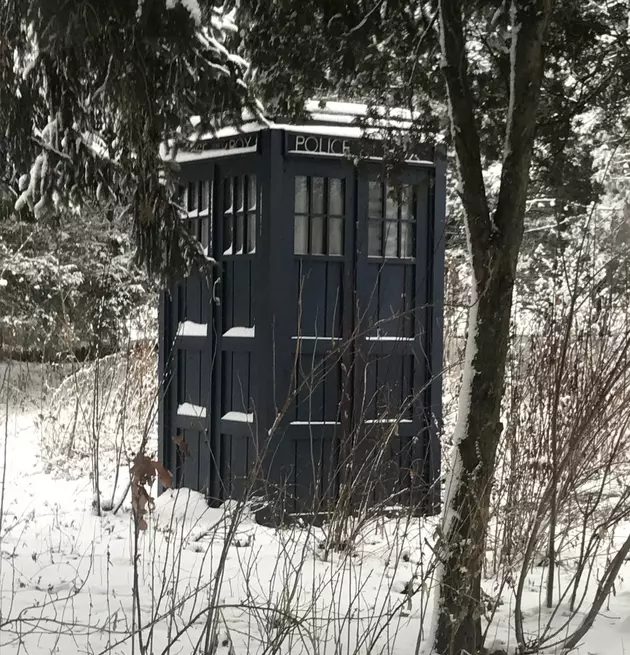 Is Doctor Who In Mattawan?
Dana Marshall
Some people think a TARDIS is a British phone booth.  Those people are wrong according to Wikipedia, 
The TARDIS[nb 1][nb 2] (UK: /ˈtɑːdɪs/; US: /ˈtɑːrdɪs/; Time And Relative Dimension In Space)[nb 3] is a fictional time machine and spacecraft that appears in the British science fiction television programme Doctor Who and its various spin-offs.
I have often made the joke that when I lived in Mattawan it was like going back in time due to the lack of a real internet provider.  But now I know there's a time machine on 60th Street.
Only in West Michigan can you drive by a TARDIS in someone's yard!  Have you driven by something and thought, "only in West Michigan?"  Let us know in the facebook comments or on twitter.
---
BONUS VIDEO: Two Coyotes Caught On Security Cam in Kalamazoo
More From Kalamazoo's Country