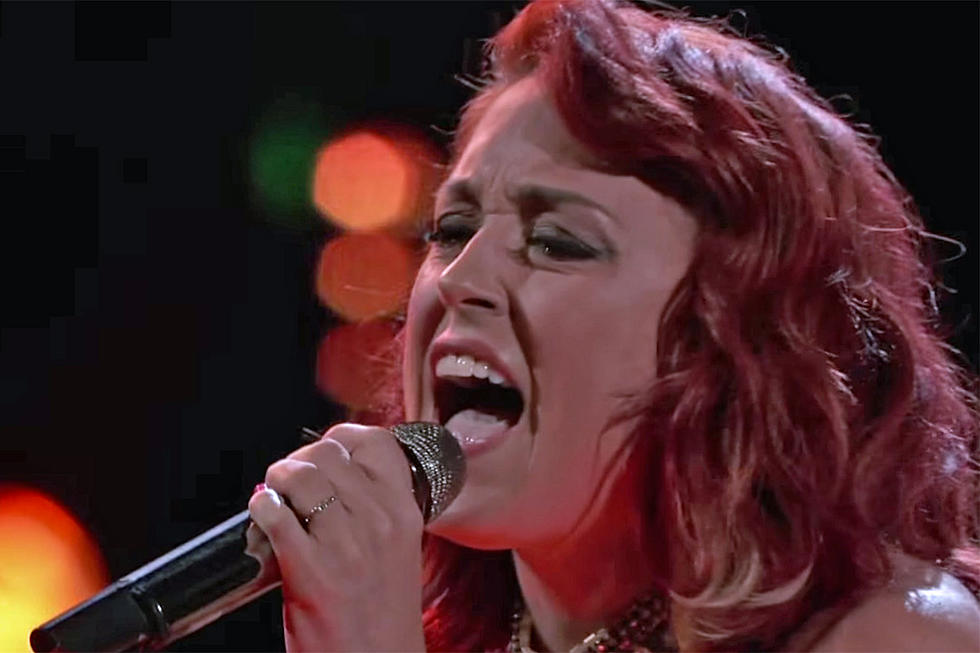 Casi Joy Gives Final 'The Voice' Performance With Chris Stapleton's 'Parachute' [Watch]
The Voice on YouTube
Casi Joy kicked The Voice Season 12 Live Playoffs shows off with a bang with a fierce performance of Chris Stapleton's "Parachute" on Monday night (April 17).
Joy tackled the Stapleton hit with tons of power and energy, belting out the song with attitude as she strutted across the stage dressed in a sequin top and tool-laden skirt. She exuded confidence and seemed at home on the live stage, bringing her own style to the song while showing off her strong voice in the process.
The confident performance warranted a standing ovation from her coach Blake Shelton, who told Joy that she "brings so much energy to the stage" with each performance, adding that she has accurate pitch and commending her for adding her own spin to such a popular song. Fellow judge Adam Levine also praised the performance, giving it an A+ and telling the singer she was "fiery" and "engaging."
"I absolutely love Chris Stapleton and I feel like that's the kind of music that I would like to go with," Joy, an aspiring country star, said in rehearsal, adding that its her fiance's favorite song. Coach Shelton agreed with her song choice, saying that it gives her the opportunity to demonstrate strong female power, comparing her voice to that of powerhouses like Martina McBride and Gretchen Wilson.
The Stapleton cover follows other standout interpretations of contemporary country songs, including Maren Morris' "My Church" and "How Blue" by Reba McEntire which found Joy pitted against fellow country contestant Ashley Levin in the Battles round.
Fans were able to vote in live time to determine if Joy would make it into the next round. She didn't, and coach Shelton didn't opt to save her, instead choosing contestant TSoul.
The Voice airs Monday and Tuesday nights on NBC at 8PM ET.
The Most Successful Country Singers From The Voice
What's Happening With Last Year's Winner?
More From Kalamazoo's Country