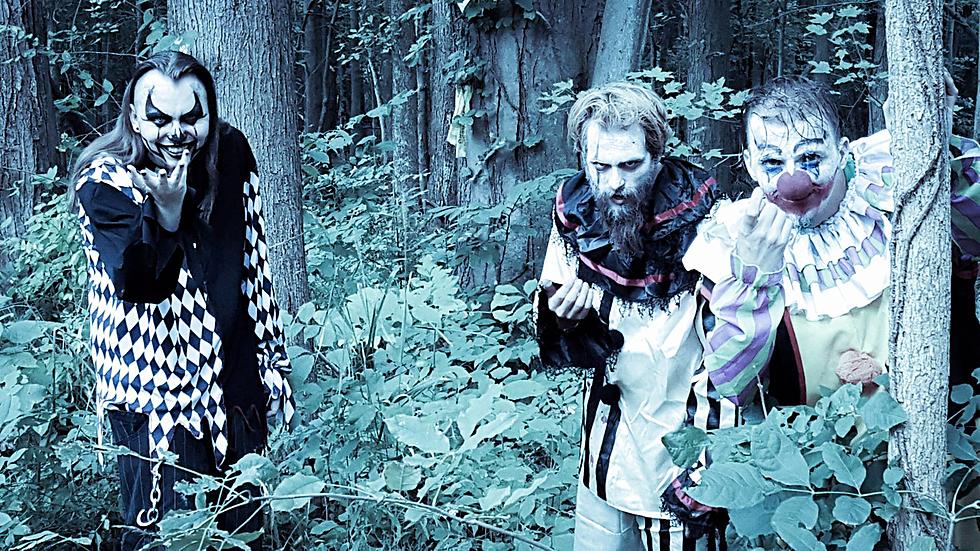 Are Creepy Clown Sightings Keeping Kids From Halloween Festivities?
Courtesy Rebecca Henderson
We have seen reports for several months now of creepy clowns attempting to lure kids into the woods. Will this change your plans for this Halloween? Clowns across the Nation, from California to South Carolina are seeing these creepy clowns in the woods. Even in Wisconsin, they have been sighted in town, wandering the streets carrying black balloons. One apartment complex even sent out a letter warning residents of the potential danger. I even had my own "encounter" while debunking Hatchet Man Road.
The question is, will this prevent some from trick-or-treating, attending parties or visiting haunted houses?
While a lot of what is seen my just be pranksters having fun attempting to scare people, there may still be some others that are truly up to no good.
Police say elaborate displays can unfortunately attract kids with bad intentions, who may not have any idea how their actions will impact them in the future...

...Galesburg police tell us it happens all the time, and could land someone in jail, charged with larceny or destruction of property.
So, lets be safe this Halloween season and keep in mind that we are responsible for our actions.
Bonus Video: Creepy Clowns Gather in Cemetery
More From Kalamazoo's Country