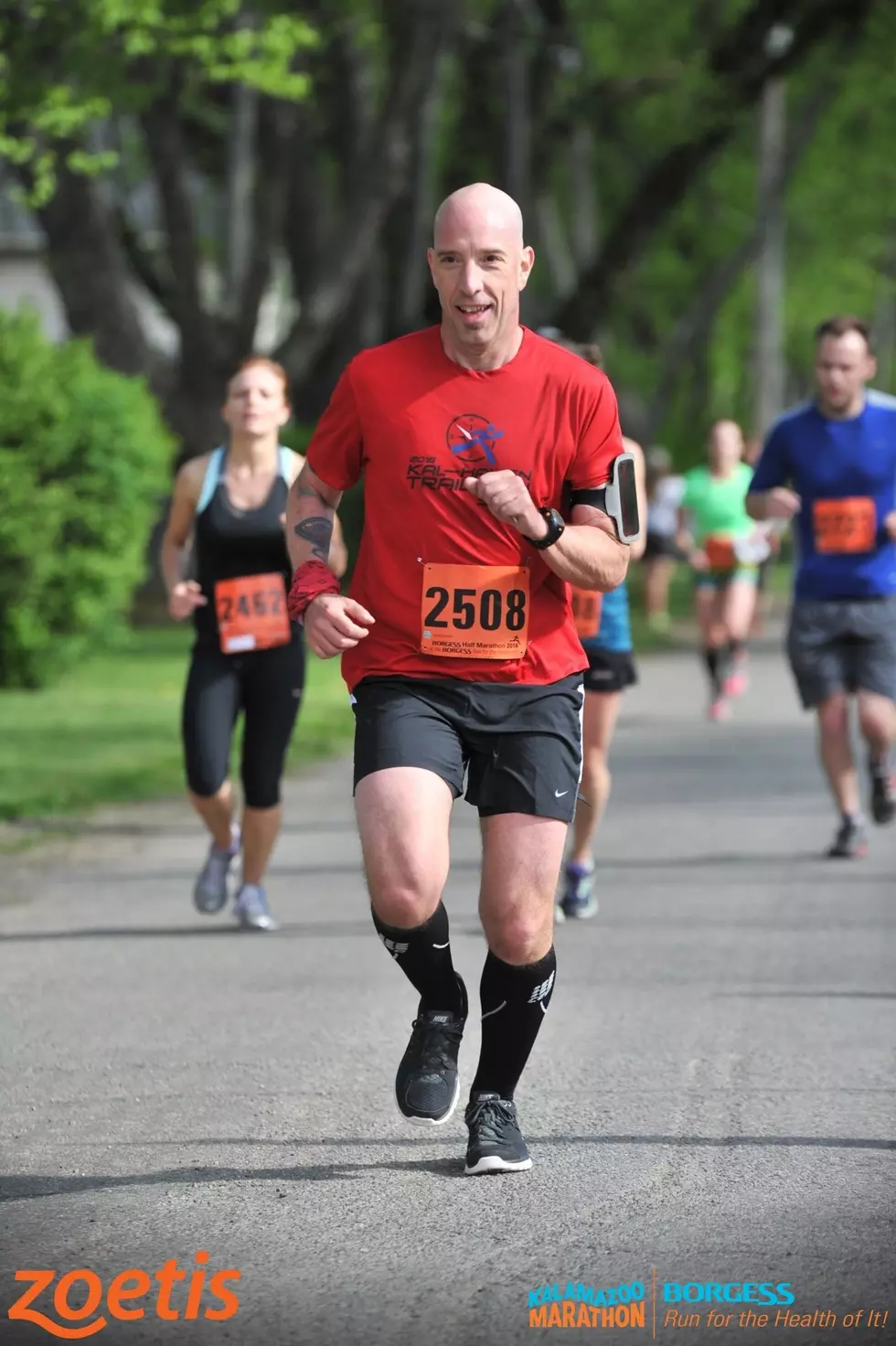 7 Things To Expect When Running the Kalamazoo Marathon
Photo: Gameface Media
A flat, fast course, exceptional support and free photos are just a few things you can expect from the Kalamazoo Marathon.
Each year runners from around the country come to Kalamazoo, Michigan to run 26.2 miles. Why? Here are 7 things to expect when running the Kalamazoo Marathon.
1

Actually, the first thing to expect is something you cannot count on- the weather in Michigan in May.

2016 was ideal with a starting line temperature of 47 degrees, rising to 64 just before Noon. In 2015 is was 55 at 8 a.m. and the mercury had climbed to 76 degrees by midday.

Hot, cold, rain, sun or snow, the Kalamazoo Marathon goes on.

2

The begging of the course is easy with a nice descent to downtown Kalamazoo. There are a couple of hills on the campus of Western Michigan University around mile 5 followed by a slow, steady ascent on Stadium Drive. You get a nice breather at mile 15 as most of it is downhill.

Map My Run has the complete Kalamazoo Marathon course and elevation graph.

3

Save up some energy because, as you know if you've done this before, they always save the big hill for the end. The steepest climb is at about mile 25 for the marathon and 12 for the half.

4

Have you set a goal? Pacers can help you achieve that on race day. The Kalamazoo Marathon has pace groups in 15 minute intervals from finish times of 3:15 to 5:15.

5

Not only does the Kalamazoo Marathon offer water and gu-brew at the many aid stations, you also get a boost of energy from the cheers! Race organizers call these "excitement zones" and actively encourage groups to come up with costumes or a theme and get you what you need to continue the race experience.

6

You've paid in sweat, you do not have to pay in cash for photographic evidence. Course photos are complimentary. (Check out mine above.)

7

Tent City is your race day headquarters. An early morning church service before the race kicks off a day of fun with food, music, fellowship and celebration at tent city. Plus, they have beer!
More From Kalamazoo's Country