Mike Huckabee Elected to CMA Foundation Board, Quickly Resigns After Protests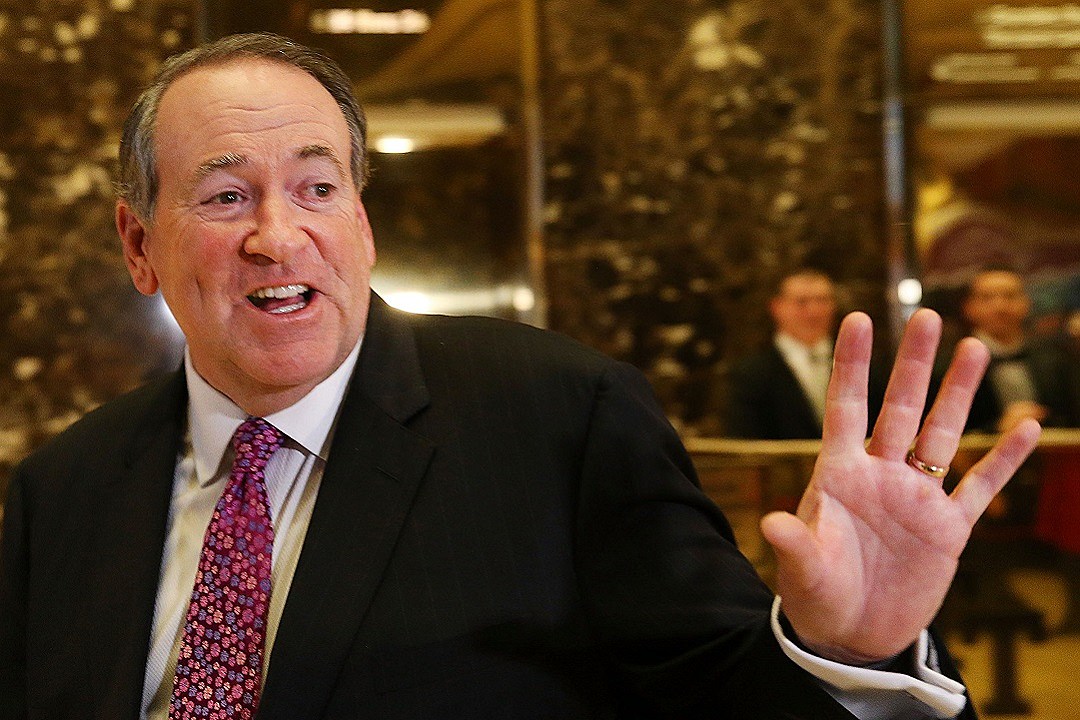 Following outrage from within the country music industry, former Arkansas governor Mike Huckabee has resigned from his position on the CMA Foundation's board of directors. He was appointed to the board less than one day prior.
"The CMA Foundation has accepted former governor Mike Huckabee's resignation from its board of directors, effective immediately," Amber Williams, the CMA's vice president of communications and talent relations, told the Tennessean on Thursday (March 1).
Huckabee's addition to the board of directors for the CMA Foundation, the Country Music Association's charitable arm, was announced on Wednesday (Feb. 28); country singer Chris Young was also appointed at the same time. According to Joe Galante, a member of the board and a longtime executive in the country music industry, the CMA Foundation was hoping to "learn from" his political experience.
However, as the Tennessean reports, Huckabee's stances on LGBTQ rights, same-sex marriage and adoption led to threats of boycotts of the CMA, its awards show and festival, and country music in general. (Of adoption, Huckabee once said, "Children are not puppies," and he once called same-sex relationships "not necessary.") Among those crying foul were Jason Owen, head of Sandbox Entertainment and Monument Records, whose clients include Faith Hill, Midland, Caitlyn Smith and more. Owen is gay, and he and his husband have a young son and are expecting twins.
"This man has made it clear that my family is not welcome in his America … Huckabee speaks of the sort of things that would suggest my family is morally beneath his and uses language that has a profoundly negative impact upon young people all across this country. Not to mention how harmful and damaging his deep involvement with the NRA is," Owen wrote in a letter to CMA CEO Sarah Trahern and CMA Foundation Director of Community Outreach Tiffany Kerns. "What a shameful choice. I will not participate in any organization that elevates people like this to positions that amplify their sick voices."
In a letter of her own to the board of directors, Trahern notes that Huckabee's appointment "was made with the purest intention, given his experience with music education reform policy over the course of a decade … The reason he was appointed was very mission-centric."
"As he noted, he did not want to be a distraction or hindrance to the CMA," Trahern adds, "since the mission is about supporting music education."

Source:
Mike Huckabee Elected to CMA Foundation Board, Quickly Resigns After Protests